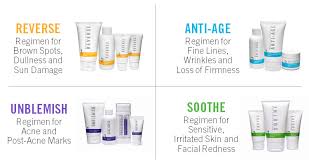 REVIEW OVERVIEW

Cost
Safety
Effectiveness
User reviews

SUMMARY

An impressive variety in their product lineup but yet, the ingredients are nothing new or groundbreaking. There are other products in the market having same ingredients and that raises questions on the high price of Rodan and Fields products. Some users don't like the idea of going through a consultant to buy their products, many don't like the expansive cost and some people show skin reaction because of allergy to certain ingredients. Overall, user reviews are a mixed bag!
My idea of the best wrinkle cream would be one that is both a quick fix and long term skin builder with repeated applications. That's why I like the
LifeCell cream
. This is not an "argireline" based product that causes skin damage, rather it uses light reflecting microcrystals. And it comes with powerful
skin collagen
building components. Refer to the section where I review
Instantly Ageless vs. LifeCell
.
Introduction
Rodan and Fields is a skincare line that offers products for anti- blemish control and aging, among other problems. You can buy online or through a consultant found locally. The business has existed since 2002 and it was started by two physicians – Dr. Rodan and Dr. Fields, two Stanford trained Dermatologists.
Formerly, they licensed the products to a company after developing the popular skincare product Proactiv. After that, The company behind Rodan and Fields still managed somewhat alone although Rodan and Fields was bought in 2003 by Estee Lauder Companies.
Rodan and Fields could formerly be bought from high end department stores but it's now channelizing its sales through "consultants". It's a multi level marketing scheme.
Rodan and Fields has four product groups, including Redefine for aging, Reverse for age spots and uneven skin tone, Unblemish for acne and acne breakouts and Soothe for sensitive, irritated skin conditions, like Rosacea.
REDEFINE anti aging line and ingredients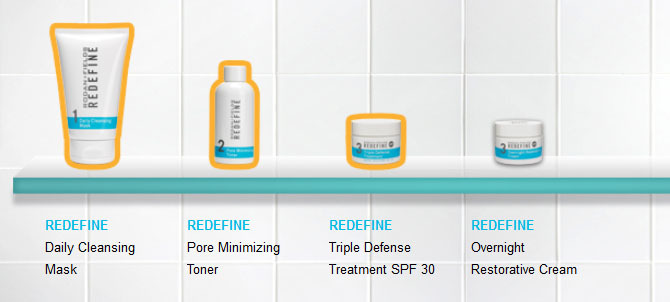 REDEFINE is anti aging product line that includes REDEFINE Overnight Restoration Creme, REDEFINE Pore Minimizing Toner, REDEFINE Triple Defense Broad Spectrum Treatment and REDEFINE Daily Cleaning Mask.
The range can be complemented with REDEFINE Multi- REDEFINE MACRO Exfoliator, REDEFINE Eye Materials and Function Eye Creme.
Some enhancements that supplement the range, include ENHANCEMENTS Micro-Dermabrasion Paste, ENHANCEMENTS Mineral Peptides Broad Spectrum SPF 20, MAXIMUM D3® Vitamin D Supplement and AMP MD™ Purification Tablets.
The product promises to help with loss of elasticity, firmness, fine lines and the look of pores. The products include high concentrations of peptides, other anti aging ingredients and antioxidants to help fight the signs of aging. These items are not inferior to other anti aging skincare products, yet, they simply don't signify typical affordability and are pricey.
Ingredients
1 REDEFINE DAILY CLEANSING MASK ($41 for 4.2oz.)
It has "fine dimethicone microbead" to clear skin of debris and excess oils, and minimize pores.
2 REDEFINE PORE MINIMIZING TONER ($47 for 4.2fl.oz)
An alcohol-free toner with a slight fragrance that utilizes polyhydroxy acid (specifically lactobionic acid and Gluconolactone) and oligosaccharides (from lentil seeds) to exfoliate and minimize pores.
3 REDEFINE OVERNIGHT RESTORATIVE CREAM ($73, 1oz)
A hydrating blend of hyaluronic acid, glycerin and antioxidants with a lightweight, but nourishing texture.
4 REDEFINE NIGHT RENEWING SERUM ($89 for 60 capsules)
These individual blue capsules contain a time-released blend of retinol and peptides in a silicone base,
As we can see, overall, the ingredients list is nothing new and there are many similar anti aging products available in the market with the same ingredients.
There are apparently less number of effective substances as compared to some other anti aging products like LifeCell after considering the ingredients in a couple of these products made available from Rodan and Fields.
REVERSE regimen details
REVERSE Regimen include Skin Lightening Treatment, Skin Lightening Toner, Deep Exfoliating Wash and REVERSE Comprehensive Spectrum. Various products in this range include substantial quantity of hydroquinone, the gold standard for skin lightening.
This range also includes other and retinol skin lightening ingredients. Be sure you wear a sunblock when using this variety.
Most products will benefit everyone as they contain ingredients that are quite common and similar to those found in other popular products. To have a lot of problems with skin that is damaged and some inferior responses is uncommon.
Sometimes, people are going to have terrible reaction to a product but generally related to an allergy to any of the particular ingredient.
How to know if your skin is sensitive to a particular ingredient?
Apply a small amount of the product on your jawline or neck. If you're testing a cleanser, apply it for 30 seconds, and then rinse it off.
Apply each product on a separate area. When you test again, reapply the products in the same area as originally applied.
Watch for any signs of redness, dryness, irritation or swelling.
Rodan & Fields Amp MD
Rodan & Fields Amp MD is a dermaroller (or micro-needle) tool that comes in a 60-day kit costing a surprising $200. The concept behind dermarolling is that needling and puncturing your skin will empower better penetration of a serum. The injury of pricking needles through the skin is also assumed to prompt a repair reply resulting in improved appearing skin. As for me, I regard dermarolling as masochistic, possibly unhygienic, and unneeded (as a superb serum should have the capacity to penetrate skin without it being cut up first).
Efficiency
In my opinion, R&F antiaging regimen's items have a 50-50 odds of working for you based on all reviews. Not really great!
Dermatologist and skin care specialists will not be dishonest with you seeing any merchandise. Thoroughly inquire your skincare specialist what they think about a product you happen to be contemplating using. However, keep in mind that Rodan and Fields advisors are NOT authorized skincare specialists.
Rodan Fields is not dangerous like Botox. It does cleaning your skin from inside out. Which is what you need – for a skin that is healthy.
As for skincare ingredients that are normally employed, very few are photosensitizing, (reaction to light and sun) but some may seem to make your skin more vulnerable to sunburn.
That is because sun-damaged skin often has a thick, dead skin layer that when and hydroxy acids and retinoids are used, they may temporarily bring about sun sensitivity.
It's a good idea to discontinue use and contact your healthcare professional for additional guidance if you consider your skin is sensitive to an ingredient.
User reviews
Review 1
I work at a retail store as a supervisor, with that comes great pay but little time with my family. I fell in love with the merchandises and attempted Rodan & Fields to supplement my income. What got my attention is this business growing by leaps and bounds and already is in it's infancy. It is made by the same dermatologists that created Proactiv, and that's already a household name. Picture going into Avon or Mary Kay where we'd be and when it began? My aim would be to make Fields & Rodan my full time occupation within 6 months.
Review 2
I'm 35 and have experienced acne my lifetime, but have suffered from quite severe adult acne for about 3 years. I tried a lot of stuff, from ProActiv to pills from a doctor. Afterward I was uncertain because of the cost, and learned about Rodan and Fields Unblemish. I determined to do it one day. It was my skin somewhat enhanced, a slow procedure, and I began getting lots of horrible blackheads, which will be something I haven't had to deal with. It totally quit working into the regimen, and I'm really sad with the results. If you're going to attempt this, I'd recommend trying to find a sulfur wash (that's on Amazon), and using benzyl peroxide 5.0%, and a toner from elsewhere. It wasn't at all worth my cash, and is quite expensive. It was definitely not for me, although I understand some folks have had lots of success with this merchandise. I also have another friend who even got blackheads like I did so, and had the identical encounter.
Review 3
When they initially came out you could purchase their products very imply. Now you would undergo a consultant. They've thousands of advisors across the US. Their advisors generally like to visit you at your house so they see what works for you and can discuss the individual products. Some adviser have samples they are able to leave with you. Personally, I find the procedure for going through a consultant slightly overwhelming and intimidating. I want you could purchase the goods from shops like Ulta and Sephore. I like to attempt products on my face without somebody interfering.
Review 4
Used Redefine products (and micro-dermabrasion paste) for seven weeks. Eventually could not take it. My skin kept getting worse and worse. I will be 60 tomorrow – have not had acne for over 25 years, and suddenly my face appear bumpy and red – and I definitely felt ANGRY. SOMEthing appeared to be making my skin sensitive! I haven't looked this bad since I was a teen! Quit using it now. Went back to my regimen of $10 face cream (alpha-hydroxy nighttime replenishing lotion) and neutragena cleanser and toner and already my face FEELS less irritated and seems SO much better. It is clearly causing some sort of bad reaction with my skin although I do not understand what's in these products. For this much cash, I was hoping for miracles, I guess. But I certainly was not anticipating skin that was seriously worse than when I began!
Review 5
WOULD I RECOMMEND R&F ANTI-AGE? Yes, with one extremely important caveat, if you've got the cash to spend. I adore the merchandise. I adore the line. I adore the fact that two women are supplying opportunity for other women to generate income. BUT, and that is as I said at the beginning it is expensive. It is 193.00 for a 60-day supply or around 1200.00 a year. Definitely it's more affordable than plastic surgery (and there are people who say that is just as great) I believe that is rough for some families on a budget, particularly in the present economic scenario.
Review 6
Rosacea Sucks & An (OUTSTANDING) Review Of Rodan Fields SOOTHE
I have consistently had a complexion that is more reddish, but this was way more reddish and more bumpy than anything I 'd ever experienced. Additionally, the lumps were not like acne lumps, they were more. Nothing helped, although I attempted removing several things from my diet, believing it was possibly an allergy. I was perplexed and disappointed cause I 'd no notion what to do about it and it actually happened. The only skincare product that gave me relief was Rodan & Fields SOOTHE.
Review 7
I 've a problem with the way this merchandise is sold. I have been using the REVERSE application for three months. I do enjoy the fragrance and my sun spots have been reduced by it. It includes some Retinol and Vit C that's assumed to be used jointly in pearl-sized quantities. They never come out identical, which becomes a quandary when reordering. Uneasy pressure is provided by buying through a buddy, especially if one wants to discontinue buying it or if you will find issues. The price is prohibitive, since if used correctly monthly the merchandise must be used. It takes a lengthy time to get credit for a returned merchandise (I attempted the Redefine and it was overly irritating) plus they look to make errors on the orders and it is extremely difficult to get that rectified. I might contemplate using it… if the product were available locally and simpler to return if a trouble…. and pricey I will look for other options and just cancelled my membership.
Review 8
I've read through all the comments left regarding Rodan and Fields Skincare. I'd love to give additional information to anyone curious, I began in April with the merchandises and have had astounding results! The product lines were developed to fulfill individual needs based on your specific skin concerns. Yes the first price is an around $200.00, but after that you just replenish the individual things as needed. If you become a preferred customer in addition, you get 10% off the price of products for life and any order over $80.00 you get free shipping. Recall you consistently get 60-day empty jar money-back guarantee no questions asked. So you've got nothing to lose by trying it. I have had pretty impressive results.
Review 9
For me, Jeunesse products are quite distinct and better. Designed by physicians who worked on attention and aging with many different states. See their website and have a look at their products. Yes they are used by me, my associate uses pals and them too. It's consistently up to the users although they work for us. Yes and less pricey you are able to sell and purchase wholesale instantly. Yes you join a team but you become the manager, not me. Check them out. I could be reached at my website My associate is doing nicely with their products and has had rosacea.
Review 10
For me, they're not worth the expensive cost, although I enjoy these items. I have which is as if they've been in some cult. Because I am attempting to leave the club now that I'm attempting to escape the automatic shipment price, they've been all upset with me! Allegedly it is possible to cancel your routine auto ship plan by logging in and going to the web site, but you might be compelled to purchase at least $80 worth of merchandise. Therefore I end up having to contact my sales person to delete the subscription, and she's told my buddies that I'm roaming" from the course!!
Review 11
I purchased the soothe clothing because my 2 year old son has had a terrible eczema flare up for months. Nothing was working. It was sad , and so I purchased it the soothe lotion helps with eczema. I've seen a massive difference in his skin and already been using it for 2 days. In addition , I use the kit on myself. I do so I'm not seeing much difference and don't have sensitive skin, but I could feel it. My skin is softer. My children come first, although makes me really excited to get the kit I want, which would be redefine. Definitely worth attempting.
Review 12
I recently attempted using the REVERSE Regimen for sun damage and I'm seeing a significant difference! My skin is much smoother, brighter, and my marks that were dark were starting to disappear! If you've got sun damage I highly recommend this regimen. Additionally , I wanted to say, that someone said before that they believed a buddy of their was only attempting to generate income from them. Nevertheless, for one to bash an item and the advisors that sell it seems to me like you're either a representative that couldn't make in the company or a consultant for anothr skincare line. Still the flush-blush response of a hypersensitive complexion with SOOTHE.
Review 13
Well, like a lot of things in our lives… the first time was bad when I tried the R&F exfoliator. I had a difficult time like the video revealed getting my face in the right place and before I could get a quarter of the region completed the darn machine would beep to go forward. Fortunately, it is simple to move through the application again and complete sections that are missed. I learned fast, and I was a professional! For the first use. It's designed to be used for multiple treatments and felt considerably better on my skin although the exfoliator point is incredibly difficult. A cooling gel is supplied to soothe the skin. I definitely wanted initially to it. The third use, my skin accustomed to the exfoliation and I totally forgot to use the gel that was soothing. Most of the places were not difficult once I had my face in the right place. The nose proved the most challenging so I 'd lose suction regularly because it clearly is not a level place.