READERS' FAVORITES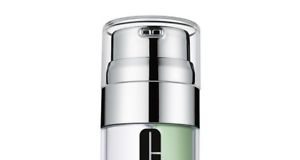 A promising product with the richness of skin nourishing serum and skin lightening agents, '
Clinique Even Better dark spot corrector
' is a product with dual benefits!
Get an 18% discount on cosme-de.com
. This serum comes packed with antioxidants and dark spot reducing ingredients, to provide you a complete package for gaining revived flawless skin. The company claims to provide results which are equivalent to any prescribed skin lightening drug. Customer reviews reveal that it has all the good qualities of a serum, and improves overall complexion, but is not meant to treat stubborn skin darkening caused by likes of Melasma or Chloasma. The official website does not provide clinical data or information about the mode of action of its active ingredients, so we cannot say much about its efficiency. With all that said, if you have a severe hyperpigmentation problem. We recommend
Illuminatural 6i
over this.