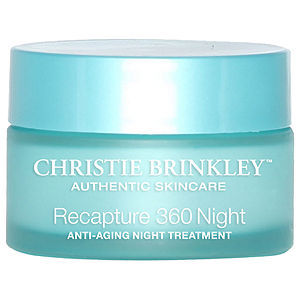 The Skinny on Christie Brinkley anti-aging skincare
Christie Brinkley Skincare is a brand launched by the model, and Cover girl, Christie Brinkley.
(Read more..)
This expert review on
truthinaging.com
explains that the ingredients in Christie Brinkley Authentic Skincare are claimed to be vegan, yet there are some NOT so natural or clean ingredients in the products.
(Read more..)
After 6 months of using the Recapture 360 + IR Defense Anti-Aging Day cream morning and night someone asked me if I used botox or had plastic surgery on my eyes. They said I looked 10 year younger. Can't go wrong with that!!
(Read more..)
One thing is for sure, she is not beautiful because of her facial products. They are sub par to say the least.
(Read more..)
This expert review on
Futurederm.com
explains that the Christie Brinkley Refocus Eye + IR Defense Serum contains some revolutionary ingredients with scientific backing,
(Read more..)