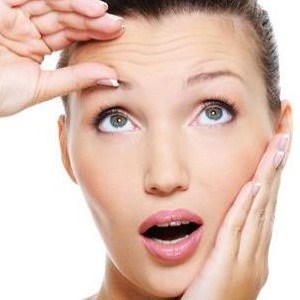 We recommend LifeCell as the best anti wrinkle cream having the most powerful formulation of anti aging ingredients mentioned below.
Ingredients for the unsurpassed wrinkle cream:
Whether it is diet or skin, the human body requires to be weaned off unnecessary waste and thus we are obliged to look after our skin as we do for out diet.  It is imperative that we observe a close tab upon what we put on the surface of our body.
According to the research conducted by skin care experts; right ingredients can help in giving our skin a healthy, younger and less wrinkled appearance.
There is a lot of confusion among consumers because of the immense variety of wrinkle cream ingredients available.
Some experts claim the cosmetic industry is more interested in creating a marketing hype around certain exotically named components rather than necessary nutrition required by the skin.
Even though this article isn't about a competition between the all natural versus synthetic ingredients; but one can't undermine the absolute importance of how the fragile human body is dependent upon pure and healthy nutritious diet.
Our skin requires a powerful yet balanced mixture of ingredients. It demands exquisite care, to be looked upon from inside and outside and this can be achieved through wholesome diet for healthy skin and the using a complete array of antiaging ingredients.
Only such extensive care can prevent typical aging signs to ruin the day. Such a comprehensive care consists of some steps involving specific ingredients; this whole regime of care is broken into steps below:
Skin-Identical Ingredients
Skin is a complex organ with a very complex intercellular structure, and this structure contains substances that make it smooth and helps in retaining water thus giving it protection from the environment.  Our skin consists of wide range of ingredients including:
glycerin, hyaluronic acid, fatty acids,  sodium PCA, collagen, elastin, proteins, amino acids, peptides, polysaccharides, cholesterol, glycosaminoglycans, and much more.
All of these ingredients contribute to making the skin look better and fresher. One pivotal substance which makes the skin pure and keeps it protected are the ceramides.
Ceramides make up of 20 percent of the total elements within our skin.  The primary purpose of such a substance is to protect the skin and keep it looking fresher and thus consequently younger as well.
Over exposure to sunlight or irritable skin products cause damage to our skin by reducing the amount of ceramides in it, thus in turn then our skin tends to age faster and appear less fresh. Thus it is imperative to replenish ceramide content to protect our skin.
In addition to this, another important ingredient are the peptides; a chain of amino acid- the all important pillars of protein. This chain of amino acids helps in providing moisture to the skin amid being able to provide rehabilitation ability to skin which empowers the skin for repairing itself. They also help skin build more collagen.
These are important aspects of the peptide. When putting these aspects in a cosmetic product then, these skincare products contain synthetic peptides which are rendered through chemical procedures thus making them more stable and effective by having more stability. This replenishes our skin to look younger, smoother and firmer with the use of such ingredients.
Though as mentioned above, the use of peptide helps in keeping the skin young by maintaining the level of moisture at an optimum level the use of such an ingredient can't be perceived to be as a replacement for Botox.
Thus in contrary to what funded and biased researchers suggest, the peptide used in skin care products are in no way a substitute of the needle operated procedure. But, then again Botox comes with a lot of side effects as well.
Among the skin-identical ingredients, specific importance is to be given to AHAs and BHAs here, BHA helps in reducing redness from rosacea, it is extremely efficient for oily skins.
While AHAs, on the other hand, are helpful for normal or dry skin as they help in binding the moisture and keeping the steady level of collagen production. Also, these acids contribute to the skin by giving it fresh, glowing look while fading blotches.
Advantages of these ingredients:
Provide moisture amid improving the texture by eradicating dry skin
Strengthen the skin as such to help it rebuild and fight external environmental stress.
Re-instate the complex skin structure to prevent dryness and keep the fresh amid its smooth feeling
2. Antioxidants
Antioxidants are made from different forms of vitamins A, C, and E; superoxide dismutase; beta carotene; glutathione; selenium; green tea, soy extract, resveratrol, grape extract, pomegranate extract among dozens of others.
They are pivotal for your skin care thus they are used in every good cosmetic and skin care product. Green tea reduces inflammation, enhances collagen, and reduces cell damage by impeding the harmful effects of sun exposure. EGCG, when found in cosmetics, is a more potent, stable way to get the antioxidant benefit on skin.
Resveratrol is a stable yet powerful antioxidant that is one of the essential parts of skin care products as it helps in giving incredible productive advantages to the skin by providing protection and improvising a layer over the surface to prevent the cells of our delicate skins from getting damaged. Additionally this all important ingredient paves the way for better collagen synthesis.
Furthermore, one antioxidant that combines with other similar antioxidants to enhance efficacy is grape seed. It minimizes radical damage and works to fight wrinkles.
Collagen production can also be enhanced by the inclusion of Vitamin C, which is a powerful antioxidant. Collagen is effective in reducing wrinkles and reduces the appearance of skin discolorations, strengthens skin's barrier response, enhances skin's repair process, reduces inflammation and helps skin better withstand exposure to sunlight, whether protected by sunscreen or not.
When increasing the collagen level in the skin, it is also imperative to protect the cell membranes from oxidative stress and thus prevent the already produced collagen.
This can be done by Vitamin E which on an ingredient label may be listed as tocopheryl acetate, tocopheryllinoleate, tocotrienols, alpha-tocopherol, and tocopheryl succinate.
Niacinamide,  helps in reducing acne and increase free fatty acid level in the skin, in addition to this it also prevents water loss from the skin.
Antioxidants benefit the skin by:
Preventing radical damage
Help skin resistance
Increase the effectiveness of sunscreens
Help in the production collagen
Cell-Communicating Ingredients
Ingredients such as niancinamide, retinol, synthetic peptides, lecithin and adenosine triphosphate are substances that help the skin from recovering damages from sun, age and hormone fluctuations, these substances transmit such information within the cells of the skin that renders the production of bad cells and starts the production of healthier cells.
Retinol helps in forming a skin with a better protection function by producing collagen and glycosaminoglycans. This communicating ingredient also works efficiently in making the skin cells work better and straighten their path of making healthier cells.
Cell-communicating ingredients are believed to:
Communicate or transmit information with the purpose of rendering the production of bad cells
Improve the skins ability to look like healthier and glowing skin
Reduce cellular damage thus preventing wrinkles.
Sunscreen
Sunscreen is the fundamental product for the skin, it is crucial for the protection, maintaining the moisture and prevention of dry skin. Too much UV radiation in addition to aging our skin also causes cancer. It is one of the primary natural carcinogens around!
Unprotected sun exposure causes about 75% of what we think of as aging. Sun damage starts as soon as the skin gets exposed to the sun. Ingredients like: titanium dioxide, zinc oxide, avobenzone, ecamsule, or Tinosorb are essential for optimum UVA protection.
Another ingredient which protects the skin from the sun is the Curcuminoid, which has anti-inflammatory properties. It prevents skin damage and its aging by suppressing excess melanin production in the presence of sunlight.
Hydroquinone; it's a powerful ingredient that reduces melanin production by blocking the enzyme which triggers it; thus this ingredient fades hyper-pigmentation.It works to even out sun spots, blotches, and mottled skin.
Sunscreen helps in:
Protection against UVN AND UVA sun damage
Prevent skin damage and act as a defense against skin cancer
Be rated a minimum of SPF 25, though anything above SPF 45 is overkill
Remain the only real difference between a daytime moisturizer and a nighttime moisturizer
A Formula That Suits Your Skin Type
Now, to answer the inevitable, the unavoidable and the holy question that confronts is, which is;
What type of product should you buy?
The answer to that product is much simpler than perceived to be, and the right product is to be a blend of mixtures that address to your skin type.
Thicker cream, balms, and ointments contain emollients that are suitable for dry skin, and some used common examples include non-fragrant plant oils, shea butter, cocoa butter, fatty acids, and triglycerides.
The so-called normal skins require lotions and serums while gels and other similar liquids are best for oily or blemish-prone skin because they don't stimulate oil production.
A more complex skin type can take the maximum advantage by using a combination of multiple products such as a blend of gel and creamier texture products.
Conclusion
So in the end, it's about being decisive rather than being confused by the fancy and pseudo-luxurious names.  No matter how much the big cartels advertise it should be known that there is no salvation wrapped in the veil of one fancy name, let yourself not sow foolishness and let yourself sway away from illusion and realize that there is no magic potion for the skin.
The skin requires constant care with a variety of ingredients. It doesn't matter what type of bottle these elements come because the imperative remains that these components –all of them- are essential for our skin, as all of these help in making our skin, grooming, fresh and young looking.
Thus repeat after us: Sunscreens, antioxidants, skin-identical ingredients, and cell-communicating ingredients. That's what the best anti-wrinkle products deliver!
We recommend LifeCell as the best anti wrinkle cream having the most powerful formulation of anti aging ingredients mentioned above.